WHY Choose
SEO.CASINO
for iGaming Software Providers?
When it comes to iGaming Software Providers SEO Services, it's essential to choose a reliable and experienced agency that can deliver results. At Seo.Casino, we specialise in providing top-rated SEO services for iGaming Software Providers. Our team of experts has extensive knowledge and experience in the iGaming industry and can help you improve your online presence, increase organic traffic, and generate more revenue.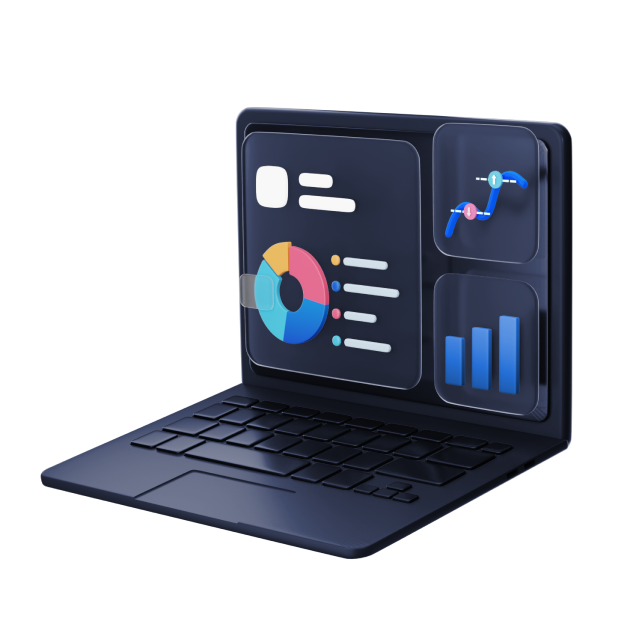 We understand the unique challenges that iGaming businesses face, such as strict regulations, fierce competition, and constantly changing search engine algorithms. At Seo.Casino, we understand the importance of customising SEO strategies to fit each client's unique requirements and staying current with the latest industry trends and optimal methodologies.
With our affordable and flexible iGaming SEO packages, you can choose the services that best suit your business goals and budget. Whether you need on-page optimization, content creation, link building, or a comprehensive SEO campaign, we can help you achieve your objectives and get ahead of the competition.
Understanding iGaming Software Providers
iGaming Software Providers play a critical role in the online gaming industry, developing and offering software solutions and platforms to online casinos, sportsbooks, and other gaming operators. However, creating high-quality products alone is not enough to be a successful iGaming Software Provider. To attract potential clients and build trust and credibility in the industry, having a strong online presence is essential, and this is where SEO for iGaming Software Providers comes in.
SEO (Search Engine Optimization) is the practice of optimising a website and its content to rank higher in search engine results pages (SERPs) and attract more organic traffic. By implementing effective SEO strategies, iGaming Software Providers can improve their visibility, reach their target audience, and drive more conversions and revenue.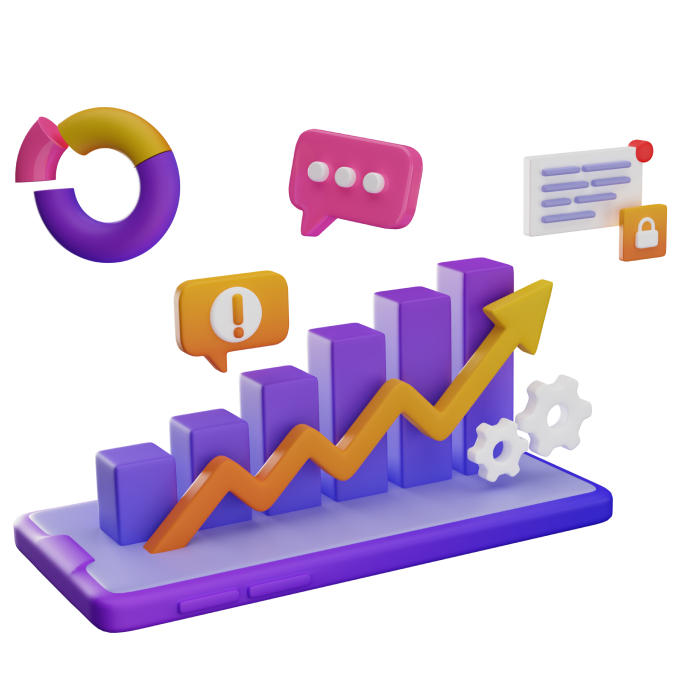 What Are iGaming Software Providers?
iGaming software providers are companies that specialise in creating and developing online gaming software. They create the games, platforms, and other software that power online casinos, sportsbooks, and other gaming sites.
In many cases, these companies will work closely with individual gaming operators to develop bespoke solutions tailored to the specific needs and requirements of their businesses. This can involve everything from creating custom games to designing and implementing the back-end systems that power the site.
When it comes to promoting the services and products of iGaming software providers, having a strong online presence is essential. At Seo.Casino, we understand the unique challenges faced by these companies and offer specialized iGaming ASO Services to optimize their app listings and increase visibility in the app stores. Our tailored strategies focus on improving keyword rankings, enhancing app descriptions, and driving organic downloads for iGaming software providers.
Moreover, for those iGaming software providers that cater to sports betting enthusiasts, our Sports Betting SEO services can help boost their online visibility, attract targeted traffic, and improve conversion rates. Similarly, our expertise in Multilingual Casino SEO ensures that iGaming software providers can effectively reach global markets and engage diverse audiences.
For software providers specializing in poker or bingo games, our dedicated Poker SEO Services and Bingo SEO Services can optimize their websites or platforms, increasing their rankings in search engine results and attracting targeted players.
Additionally, our Casino Local SEO Services can be highly beneficial for iGaming software providers targeting specific local markets. By implementing location-specific SEO strategies, we can help these providers gain visibility among local players and drive relevant traffic to their platforms.
With Seo.Casino's comprehensive range of SEO services, iGaming software providers can maximize their online presence, attract the right audience, and ultimately achieve their business goals in this competitive industry.
Latest Trends in

iGaming Software Development
Staying up-to-date with the latest trends in software development is crucial for iGaming software providers to remain competitive in the online gaming industry. As the industry continues to evolve, providers must adapt to keep pace with emerging technologies and changing user demands. Some of the most significant trends in iGaming software development include embracing HTML5 technology, exploring the potential of VR and AR technologies, and prioritising mobile optimization and responsive design. By adopting these trends, iGaming software providers can offer more immersive and engaging gaming experiences, improve user retention, and ultimately drive business growth.
Embracing HTML5 Technology
01
The implementation of HTML5 technology has transformed the iGaming industry by changing how online casino games are created and played. Unlike previous technologies, HTML5 allows games to run smoothly on multiple devices, from desktop computers to mobile phones, without requiring additional software installations or add-ons. By adopting HTML5, iGaming software providers can enhance cross-device compatibility and deliver a more seamless and satisfying gaming experience to players.
Virtual Reality (VR) and Augmented Reality (AR) in iGaming
02
VR and AR technologies have immense potential in the iGaming industry. These technologies allow players to enjoy more immersive and interactive gaming experiences, where they can interact with virtual characters and objects in real-time. As these technologies continue to advance and become more widespread, we can expect iGaming software providers to explore and experiment with VR and AR to create the next generation of online casino games. As these technologies evolve and become more accessible, we can expect to see more iGaming software providers leveraging VR and AR to create the next wave of online casino games that offer a highly engaging and innovative gaming experience.
Mobile Optimization and Responsive Design
03
As more and more people use their mobile devices to play online casino games, it's critical for iGaming software providers to optimise their games for mobile devices and ensure that they have responsive designs that can adjust to any screen size. This can help to improve the user experience and increase player engagement, leading to higher customer retention rates and more revenue for iGaming operators.
SEO STRATEGIES FOR

iGaming Software

Providers
The iGaming industry is fiercely competitive, and to stay ahead of the game, iGaming software providers must ensure their website is optimised to attract customers and improve their visibility on search engines such as Google. This is where SEO comes into play, as it involves various tactics and techniques to increase the quantity and quality of website traffic.
To cater to the specific needs of iGaming software providers, several SEO agencies provide tailored services, including keyword research and analysis, on-page and off-page optimisation, and link building. Implementing these strategies can help iGaming software providers improve their online presence, attract more customers, and ultimately boost their business growth. In this article, we'll discuss some of the most effective SEO strategies for iGaming software providers.
Website SEO audit
To begin your website optimisation process, it's important to understand your current status. A comprehensive website SEO audit provides a detailed analysis of your website's strengths and weaknesses. This analysis includes an assessment of various factors such as your website's structure, content, keywords, backlinks, and more, which impact your website's search engine ranking and visibility. Conducting a website SEO audit enables you to pinpoint areas on your website that require improvement and create a comprehensive SEO plan that addresses those areas.
SEO Strategy
To improve your website's search engine visibility, a well-rounded SEO strategy is essential. On-page and off-page optimization techniques are both critical components of this strategy. On-page SEO involves optimising your website's content and structure to make it more attractive to search engines. Off-page SEO, meanwhile, involves building high-quality backlinks from authoritative sources to your website.
Conducting thorough keyword research is a crucial aspect of a successful SEO strategy, in addition to optimising your website's content and structure. By identifying the most relevant and high-traffic keywords in your industry, you can optimise your website's content to increase traffic and enhance your search engine rankings.
On-page SEO
To enhance your website's search engine friendliness, you need to optimise its content and structure through on-page SEO techniques. This includes improving your website's title tags, meta descriptions, headers, images, and other elements that impact your website's visibility and ranking on search engines. Additionally, on-page SEO includes optimising your website's URL structure and internal linking to improve search engine crawlability and indexing.
Content and Structure
Producing top-notch content is an essential aspect of a successful SEO approach. As an iGaming software provider, it's important to generate content that is captivating, informative, and optimised for search engines. To accomplish this, you must undertake comprehensive keyword research and analysis to discover the most pertinent keywords for your target audience. Following that, you must develop outstanding content that incorporates these keywords seamlessly and effectively. In addition, you should guarantee that your website is well-structured and user-friendly. This necessitates categorising your content into appropriate sections and using a clear and straightforward navigation menu.
E-E-A-T Factors
E-E-A-T stands for Experience, Expertise, Authoritativeness, and Trustworthiness. These factors are crucial in determining the quality and relevance of a website's content and overall user experience. Search engines like Google place a high emphasis on E-E-A-T when evaluating websites for search rankings. For iGaming software providers, it's important to showcase their expertise and knowledge in the industry through high-quality content, authoritative links, and testimonials from satisfied clients. By building a strong E-E-A-T foundation, iGaming software providers can improve their search rankings, attract more targeted traffic, and establish themselves as industry leaders in their niche.
Technical SEO
Technical SEO is an essential part of any SEO strategy, and it is particularly important for iGaming websites. Technical SEO involves optimising the technical aspects of your website to ensure that it is fast, secure, and accessible to search engines. This includes things like website speed, mobile-friendliness, crawlability, and security. By ensuring that your website is technically sound, you can improve your search rankings and provide a better user experience for your visitors.
Design and User Experience in iGaming Software
Design and user experience are becoming increasingly important factors in Software. This is particularly relevant for iGaming websites, as users want to have a seamless and enjoyable experience when they visit your site. By optimising your website design and user experience, you can improve your search rankings and attract more visitors to your site. This includes things like having a responsive design, intuitive navigation, and clear calls to action.
ADVANTAGES OF
iGaming Software Providers
iGaming software providers offer a wide range of advantages to online gaming businesses, including:
  Expertise and experience in game development
  Ability to create innovative and engaging games tailored to modern gamers
  Assistance with optimising websites for better search engine rankings
  Increased traffic and engagement on websites
  Delivery of high-quality games with unique features and experiences
  Increase in player retention
  Revenue growth for the operator
  Enhancement of the brand reputation of the operator
With the help of iGaming software providers, gaming operators can stay ahead of the competition and provide their players with the best possible gaming experience. These providers have the skills and knowledge to help operators navigate the complex world of online gaming and achieve success in this highly competitive industry.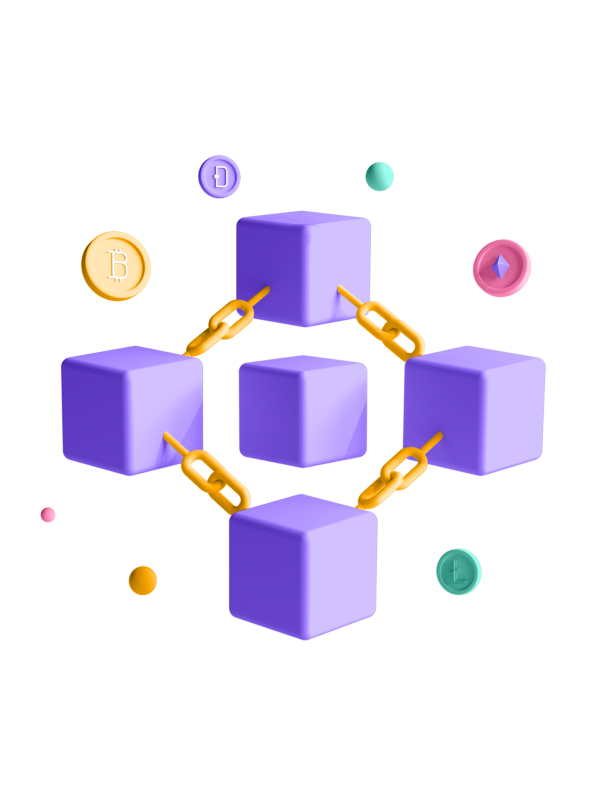 Hire iGaming Software Providers Experts

to Dominate the Niche
To truly dominate the iGaming niche, it's essential to partner with a team of experts who can help you develop and implement an effective SEO strategy. By working with an experienced
iGaming SEO agency
, you can take advantage of their knowledge and expertise to achieve better search engine rankings, drive traffic, and increase player engagement.
Emma Thompson
Head of Sports Betting
Emma Thompson is an expert in the sports betting industry, with over a decade of experience in the field. Her in-depth knowledge of sports betting markets, combined with her understanding of player behaviour, allows her to create engaging and profitable betting experiences for online gaming operators.
Samantha Rodriguez
Senior of Search Engine Optimization
Samantha Rodriguez is a highly skilled SEO professional with over eight years of experience in the industry. Her expertise in keyword research, on-page optimization, and link building makes her an invaluable asset to any iGaming SEO campaign.
Diana Smith
SEO Team Coordinator
Diana Smith is an experienced SEO team coordinator with a strong track record of delivering results. Her ability to manage complex SEO campaigns and coordinate with other team members makes her a vital part of any iGaming SEO project.
At Seo.Casino, we are proud to have a team of highly knowledgeable and experienced professionals who specialise in iGaming SEO. Our team has a proven track record of success in helping clients achieve their desired search engine rankings and drive more traffic to their websites. From website optimization to content creation, link building, and other crucial aspects of SEO, we have the skills and expertise to help you achieve your goals. With our in-depth knowledge of the iGaming industry and a dedicated approach to every project, we can help you distinguish your brand and attract more players to your platform.
At our iGaming SEO agency, we bring together a team of experts with diverse backgrounds and specialties to create customised SEO solutions that meet the unique needs of each client. If you're seeking to enhance your website's visibility on search engines, increase website traffic, or boost player engagement, our team possesses the necessary experience and knowledge to assist you in accomplishing your objectives.
FAQs
What is SEO for iGaming software providers?
SEO (Search Engine Optimization) is a digital marketing strategy that focuses on improving the visibility and ranking of a website in search engine results pages (SERPs). SEO for iGaming software providers involves optimising their website and content to increase their online presence, drive traffic to their site, and attract new players.
Why is SEO important for iGaming software providers?
SEO is crucial for iGaming software providers because the online gaming industry is highly competitive. Without proper optimization, it can be difficult for providers to stand out from the crowd and attract new players. SEO helps iGaming software providers increase their visibility and ranking in search engines, which in turn drives more traffic to their site and ultimately increases revenue.
What are some of the key SEO strategies for iGaming software providers?
Some of the key SEO strategies for iGaming software providers include conducting a website SEO audit, developing a solid SEO strategy, optimising on-page elements such as title tags and meta descriptions, creating high-quality and engaging content, improving website structure and navigation, and building quality backlinks.
How can iGaming software providers optimise their content for SEO?
To optimise content for SEO, iGaming software providers should focus on creating high-quality, engaging, and informative content that incorporates relevant keywords and phrases. They should also ensure that their content is properly formatted with headings, subheadings, and bullet points to make it easy to read and understand. Additionally, providers should ensure that their content is regularly updated and refreshed to keep it relevant and timely.
What are some common mistakes that iGaming software providers make when it comes to SEO?
Common SEO mistakes made by iGaming software providers include failing to conduct a website SEO audit, neglecting on-page optimization, focusing solely on keyword stuffing, ignoring the importance of quality backlinks, and failing to create engaging and informative content.
How can iGaming software providers measure the success of their SEO efforts?
To measure the success of their SEO efforts, iGaming software providers can track their website traffic, search engine rankings, and conversions over time. Additionally, they can use tools such as Google Analytics to gain insights into user behaviour and track key metrics such as bounce rate and time on site.
How can we help you?
We'd love to tell you more!
Send us your name, email, website, and any detailed information you can provide about the project, and we'll get back to you within 24-hours with a plan to get to bring you players with amazing LTV.
Ask yourself: Am I ready for a serious boost in traffic and deposits?
Demand for our team of experts is high, and there are limited spaces available for new clients, so contact us and claim your spot today!

Mitchel Henk
CBDO of SEO.CASINO
Start boosting your rankings
One of our SEO strategists will get back to you today!
We check your website, and ensure it is eligible for our service, before giving you a recommended budget range to choose between.
We'll then ask for additional information to ensure we're a good fit.
Finally, we will break down our entire approach, and tell you what you can expect with delivery, as well as performance.