Soft2Bet is a rapidly growing online gaming platform provider, offering a comprehensive suite of solutions for casino operators seeking to deliver an engaging and secure gaming experience. Established in 2016, the company has quickly made a name for itself in the highly competitive online gaming market, thanks to its innovative approach and commitment to quality.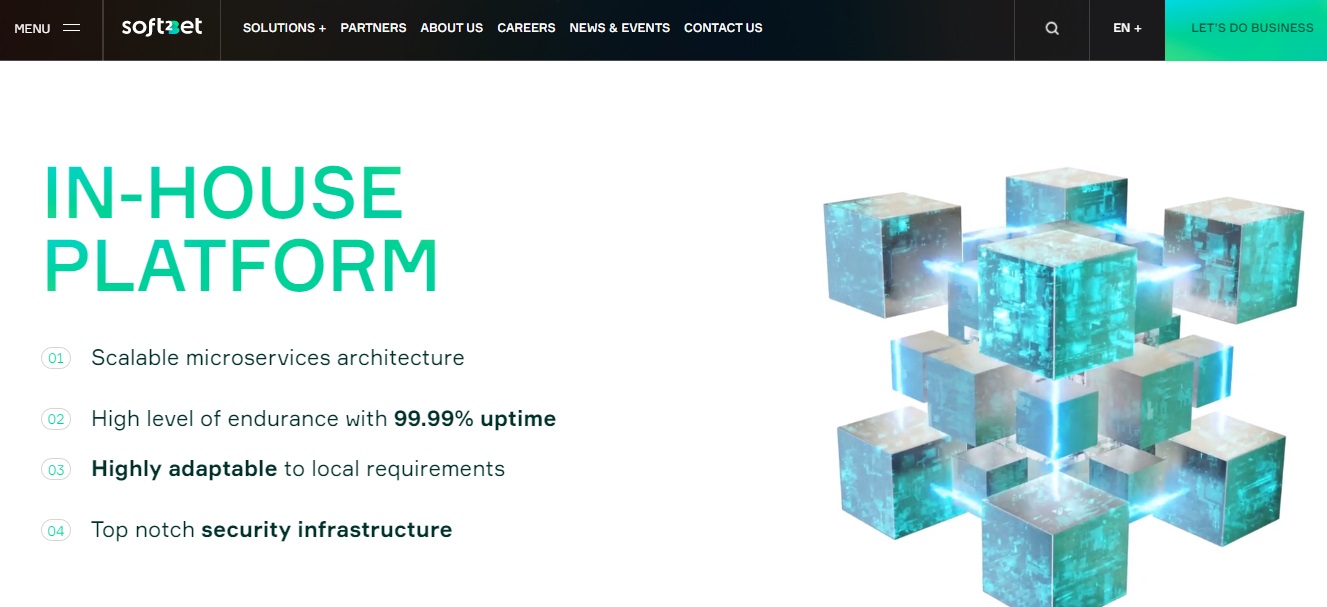 Importance of choosing the right platform for online casino operators
The success of an online casino depends on many factors, but one of the most critical elements is the platform upon which it is built. A robust and reliable platform allows operators to focus on delivering a high-quality gaming experience, attracting new players, and retaining existing ones. By choosing a platform like Soft2Bet, casino operators can benefit from a range of advanced features, state-of-the-art security, and seamless integration with top-tier game providers, ensuring their online casino stands out in a crowded marketplace.
Key Features of the Soft2Bet Platform
Game selection and integration
Slots: Soft2Bet offers an extensive portfolio of slot games from top-tier game providers, ensuring a diverse and engaging experience for players. The platform allows seamless integration of popular and innovative slot titles, catering to various tastes and preferences.
Table games: The platform also supports a wide range of classic table games, such as blackjack, roulette, baccarat, and poker. These games are available in different variations, providing players with numerous options to enjoy their favorite casino classics.
Live dealer games: Soft2Bet recognizes the increasing demand for live dealer games, offering casino operators the opportunity to integrate immersive live casino experiences from leading providers. Live dealer games bring the excitement of land-based casinos to players' screens, enhancing the overall gaming experience.
Sports betting: In addition to casino games, the Soft2Bet platform also supports sports betting solutions. Operators can offer their players a comprehensive sportsbook, covering a vast array of sports events and betting markets, further diversifying their gaming offerings.
Soft2Bet Payment solutions
Traditional payment methods: Soft2Bet ensures that players can deposit and withdraw funds using various traditional payment methods, including credit and debit cards, bank transfers, and e-wallets. The platform's payment processing system is designed for efficiency and convenience, enabling smooth transactions.
Cryptocurrency support: Recognizing the growing popularity of cryptocurrencies in online gaming, Soft2Bet offers integration with popular digital currencies such as Bitcoin, Ethereum, and Litecoin. This feature enables operators to cater to an expanding market segment and provide players with additional payment options.
Security and player protection in Soft2Bet
SSL encryption: Soft2Bet prioritizes security, employing advanced SSL encryption technology to protect players' sensitive information and financial transactions. This ensures that both operators and players can enjoy a safe and secure gaming environment.
Two-factor authentication: To further enhance security, Soft2Bet supports two-factor authentication, adding an extra layer of protection for player accounts. This feature requires users to verify their identity using a secondary method, such as a code sent via SMS or a mobile app, reducing the risk of unauthorized access.
Responsible gaming policies: Soft2Bet is committed to promoting responsible gaming practices and provides operators with tools to implement self-exclusion, deposit limits, and other player protection measures. This commitment helps maintain a safe and enjoyable gaming experience for all users.
Soft2Bet Customization and scalability

White label solutions
Soft2Bet offers white-label solutions, enabling operators to launch their online casinos quickly and efficiently. These solutions include customizable branding, design, and features, allowing operators to create a unique gaming experience tailored to their target audience.
Integration with third-party tools
The Soft2Bet platform is designed for scalability and flexibility, allowing operators to integrate third-party tools and services as needed. This can include CRM systems, marketing tools, and analytics software, providing operators with the ability to adapt and grow their online casinos as the market evolves.
Licensing and Regulations of the Soft2Bet
Soft2Bet ensures that its platform adheres to the strict regulatory requirements of various jurisdictions, allowing casino operators to maintain compliance and offer their services to players across different regions. Some of the key jurisdictions supported by Soft2Bet include:
Malta Gaming Authority (MGA) – A highly respected regulatory body within the European gaming industry, the MGA offers a comprehensive licensing framework for online casinos.
Curacao eGaming – Known for its more flexible and cost-effective licensing options, Curacao eGaming is a popular choice among operators targeting international markets.
Other reputable jurisdictions – Soft2Bet's commitment to compliance enables operators to acquire licenses from other jurisdictions, depending on their target markets and specific regulatory requirements.
The importance of compliance in the online gaming industry
Compliance with relevant gaming regulations is crucial for online casino operators for several reasons:
Ensures fair play and trustworthiness for players – Adhering to licensing requirements helps guarantee that games are fair, transparent, and random, instilling confidence in players and fostering a trustworthy gaming environment.
Protects operators from legal issues and penalties – Non-compliant operators face significant fines, reputational damage, and potential loss of their gaming licenses. By maintaining compliance, operators can avoid these risks and ensure the ongoing success of their online casinos.
Enhances the reputation of the online casino – A strong regulatory track record helps online casinos establish credibility and attract more players. As a result, operators can benefit from increased player acquisition and retention rates.
By choosing a platform like Soft2Bet, online casino operators can confidently navigate the complex world of gaming regulations and maintain compliance with the necessary jurisdictional requirements.
Marketing and Player Acquisition in Soft2Bet products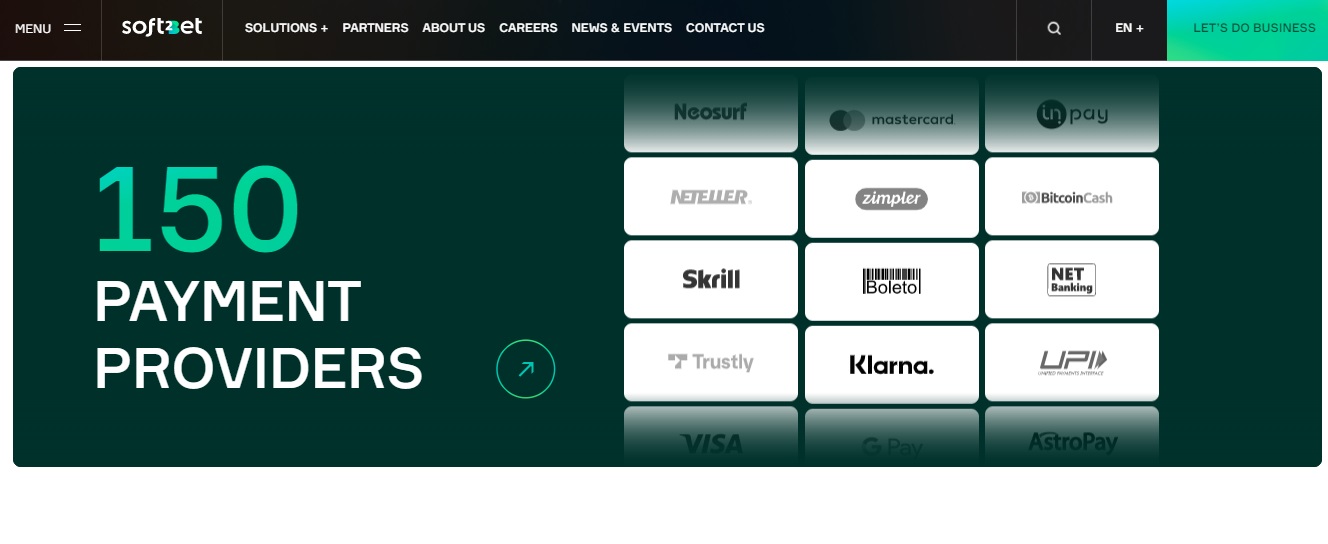 Affiliate programs and partnerships
One of the most effective ways to drive traffic to an online casino is through affiliate marketing. Soft2Bet provides support for casino operators to establish and manage their own affiliate programs, which incentivize partners to promote the casino through their websites or social media channels. By leveraging a network of affiliates, casino operators can expand their reach and attract a larger player base.
Promotions and bonuses for player retention
To keep players engaged and encourage repeat visits, Soft2Bet allows operators to create customized promotional offers and bonuses. These can include welcome bonuses, free spins, deposit bonuses, and loyalty programs. By tailoring these promotions to their target audience, operators can enhance player satisfaction and foster long-term loyalty.
SEO strategies for Soft2Bet casinos
Search engine optimization (SEO) plays a crucial role in increasing the visibility of an online casino and driving organic traffic. Operators using the Soft2Bet platform should focus on implementing the following SEO strategies:
Keyword research and optimization: Identify relevant keywords related to online casinos and target them throughout the website content, including page titles, meta descriptions, and headings. This helps search engines understand the context of the site and improve its ranking for relevant search queries.
High-quality content creation: Publish engaging and informative content, such as blog posts, articles, and game guides, to attract and retain users. This not only enhances the user experience but also signals to search engines that the website is a valuable resource.
Mobile optimization: Ensure that the online casino is responsive and optimized for mobile devices, as a significant portion of users accesses gaming sites on their smartphones or tablets. Mobile optimization is also a crucial factor in search engine ranking algorithms.
Link building: Obtain high-quality backlinks from reputable websites within the gaming industry, as this can help improve search engine rankings and increase referral traffic. Collaborate with other websites, create shareable content, and engage with online gaming communities to build a strong link profile.
By implementing these marketing and player acquisition strategies, operators can effectively promote their Soft2Bet casinos, attract a loyal player base, and ultimately boost their revenue.
Case Studies: Successful Soft2Bet Casinos
Several online casinos built on the Soft2Bet platform have achieved remarkable success, serving as excellent examples for new operators. Some of these noteworthy casinos include:
Boomerang Casino: With its extensive game library, attractive promotions, and user-friendly interface, Boomerang Casino has managed to attract a large and loyal player base. Its commitment to responsible gaming and top-notch security measures has also contributed to its strong reputation in the industry.
YoyoCasino: By focusing on mobile optimization and seamless cross-platform compatibility, YoyoCasino has become a popular choice among on-the-go players. Its well-executed affiliate program and targeted marketing efforts have driven consistent growth in player numbers.
Rabona Casino: Rabona Casino has differentiated itself by offering unique and exclusive gaming content, setting it apart from competitors. Its strategic partnerships with innovative game providers and emphasis on customer support have solidified its position as a top online casino.
Lessons learned from their success
The success of these Soft2Bet casinos offers valuable insights for operators looking to launch their own online gaming platforms:
Focus on the player experience: Offer a diverse and engaging game library, user-friendly interface, and seamless platform compatibility to attract and retain players.
Prioritize security and responsible gaming: Foster trust among players by implementing strict security measures and promoting responsible gaming practices.
Develop a strong marketing strategy: Leverage affiliate programs, targeted promotions, and effective SEO practices to increase brand visibility and attract new players.
Adapt and innovate: Stay ahead of industry trends and continuously improve the platform to meet evolving player needs and preferences.